Travel is fun and exciting, but what if you're sick or broke or trapped by a blizzard? Globetrotting can also be a state of mind.
Check out these 5 TV shows for a quick travel fix from your couch.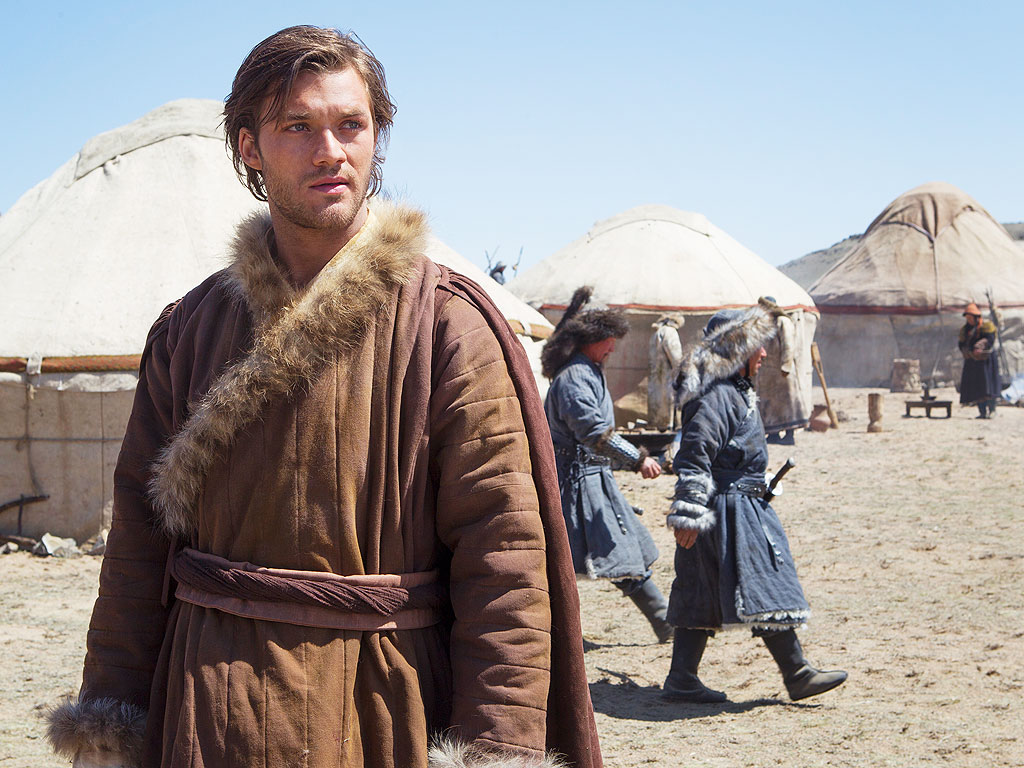 Marco Polo
Netflix's newest big budget historical drama seems to be more about the Mongols than Marco Polo, but Polo was supposedly the ultimate globetrotter. The writing is iffy but it's more watchable as the series progresses. Watch it for: lush set design and costumes, badass female characters and fresh faces on the screen, including Marco Polo himself (Lorenzo Richelmy). Props to him for learning English for the part. Locations featured: China and Mongolia (filmed in Kazakhstan and Malaysia), Venice.
Anthony Bourdain: Parts Unknown 
Bourdain's no BS attitude has made for great TV for awhile now, including No Reservations and the Layover. His love affair with everything meat, cast of crazy fixers and willingness to go anywhere is a winning recipe. The switch to CNN also brought more money, so the production and cinematography got even better. Whether you want to pretend you're in an Asian market shopping for the evening's meal or hang out with Michelin-starred chefs in some exotic locale, Bourdain transports you there, balancing envy-worthy moments with a sense of perspective.Watch it for: pure food porn and travel envy. Locations featured: just about everywhere.
An Idiot Abroad
For the person who prefers to laugh at someone rather than with them. The British series follows Karl Pilkington, who has no interest in global travel or other cultures, and is also a friend of Ricky Gervais – a dangerous combination for him, but funny for the audience. It's about as "reality" as it gets though as it's not scripted and he has no idea what will happen ahead of time. Watch it for: the humor from his cultural commentary and the tasks Gervais and Merchant assign him over the phone. Locations featured: anywhere Karl is uncomfortable.
Lilyhammer
Part mafia drama part comedy, this show follows Steven Van Zandt as Johnny Henriksen, a NY mobster hiding out in witness protection in Lillehammer, Norway. Almost immediately, he starts his own little mob in Lillehammer and imposes his own version of right and wrong, which usually clashes with small town Scandinavia's. The third season broadened its reach when some of his cronies get into his trouble in Rio de Janeiro. Watch it for: the gap the Sopranos left, Van Zandt pretending to understand Norwegian and the resulting humor when worlds collide. Locations featured: Norway, New York and Rio.
El Tiempo entre Costuras [The Time in Between]
My guilty pleasure addition to this list is a Spanish miniseries/telenovela that takes place in 1930s/1940s Europe/North Africa. It follows a young seamstress Sira (Adriana Ugarte) after she ditches her fiance and heads to Morocco with a heartthrob, and later to Madrid and Lisbon during WWII, where she spies for the British. Watch it for: sassy old Spanish ladies, amazing costumes and a model gringa (Hannah New as Rosalinda Fox) who speaks perfect Spanglish. Locations featured: Tangiers, Tetuan, Madrid and Lisbon.